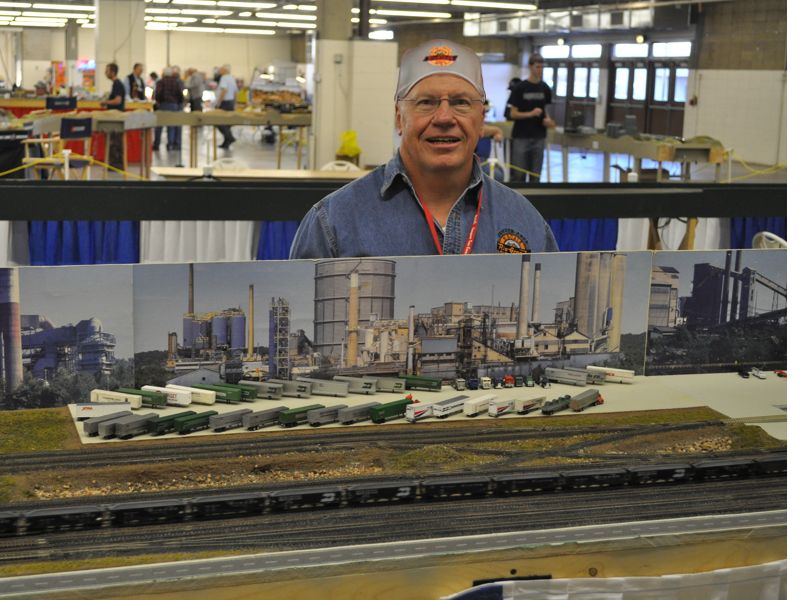 Module:
Two – 30″wide x 4′ modules focusing on a container loader, not a specific area or prototype.
The crane is made by Brawa a German manufacturer. (I don't believe it is made anymore)
It is functional. Loads & unloads containers and the super structure travels back & forth.
The turnouts are all Peco & powered by Peco switch motors supplied by a capacitor discharge unit.
Backdrops by Realistic Backgrounds.com
Road made with heavy duty construction paper with stripes using 1/16 chart tape.